About the
Livermore Cultural Arts Council
The Livermore Cultural Arts Council (LCAC) is a coalition of non-profit arts and education groups supporting each other through networking, resource sharing, and coordination.  These collaborative efforts serve to strengthen the organizations while promoting greater community engagement in the cultural arts.
 ABOUT LCAC
The Livermore Cultural Arts Council (LCAC) was formed in 1966 under the sponsorship of the Livermore Area Recreation and Park District (LARPD), with support from the City and its community members who realized the need for an organization to coordinate the rapidly burgeoning arts scene in an equally rapidly growing city.
Originally conceived as a council of arts groups only, LCAC members now include government entities, school and college districts, and organizations dedicated to preserving history and heritage. LCAC continues to advocate for support of the Cultural Arts and Arts Education in the schools. Members create and produce events year-round, giving the community a variety of cultural arts experiences.
Representatives meet monthly on the first Wednesday at 7:00 pm, except in July. Normally held at LARPD's Robert Livermore Community Center, meetings are being conducted by videoconference via Zoom during the COVID pandemic. The public is encouraged to attend meetings.
Over the years, LCAC has sponsored Festival of the Arts, Sommerfest, Tuesday Tunes, month-long member organizations' displays at the Livermore Public Library, and music at Art Walk.
LCAC's members helped collect and refurbish musical instruments for use in Livermore schools, and actively support other student related programs.
MISSION
The Livermore Cultural Arts Council (LCAC) is a collective of individuals,
nonprofit organizations, and businesses with a shared passion for creative expression. We
promote and celebrate the arts, in all their beauty and diversity, to enhance the lives of Tri-Valley
residents and visitors alike. We unite and serve local artists to foster a vibrant and thriving
cultural arts community.
VISION
 The Livermore Cultural Arts Council (LCAC) knows that creative expression
nourishes our individual and communal hearts and minds. We want Livermore to have a rich and
diverse cultural arts community that entertains, educates, and enlightens. Our vision is to create
an environment where arts and culture grow and thrive.
To this end, LCAC will become a hub for creative collaboration, connection, and
communication. Staff will facilitate development (funding), learning, and advocacy. Members
will have guidance as they access a wide range of shared resources and information. They will
also benefit from networking, collaborative opportunities, mentoring, increased visibility, and a
central point of contact for arts advocacy.
We will build on the widespread enthusiasm for creativity's positive benefits. Older
organizations will be revitalized, while newer organizations will benefit from their skills,
knowledge, talent, and passion. As the organization expands, its impact will increase.
Partnerships and collaborations will grow, new and innovative programming will thrive, and
cultural arts offerings that reflect our diverse community will flourish.
EXECUTIVE BOARD MEMBERS: 2020-2021
President:   Elizabeth Trutner
Vice president:   Jim Schmidt
Secretary:  Denise Leddon
Treasurer:   Kathy Joseph-Stockman
Past president & member-at-large:   Lynn Seppala
LCAC's Web master is Bob Gausman. Our newsletter, eCanary, is published by Denise Leddon.
ADVOCACY AND MAJOR INITIATIVES
LCAC with the Livermore Valley Performing Arts Center (LVPAC) conducted a year-long survey of the economic impact the Arts have on the Livermore community, finding an annual benefit of nine million dollars.
LCAC since its origins has advocated for building Cultural Arts and arts-related venues. Many of the people who created LVPAC and its Bankhead Theater were long time LCAC representatives.
LCAC helped save "The Barn" on Pacific Avenue several times from demolition. In 1969, the City asked if LCAC was interested in using the Barn. Over 15 years, LCAC assembled volunteers to install water, toilets, electricity, a kitchen, and heaters, as well as to tend to needed repairs. These LCAC volunteers created a venue that for 50 years hosted arts festivals, Sommerfest celebrations, fund-raisers, dog shows, and even weddings. With extensive renovations required by the ADA, the Barn's fate is uncertain. LCAC hopes that LARPD and the City of Livermore will take into consideration its contributions in determining its ultimate destiny.
HISTORY AND PAST RECOLLECTIONS
Tania Selden on the 50th anniversary of LCAC
 Fifty Years Later: The origins of the Livermore Cultural Arts Council (abridged)   October 10, 2016
On April 17, 1966, the Independent published an article by Books Universal owner James Crockett, noting how arts groups were flourishing but lacked support. He wrote, "The public must be encouraged to take an active role… by education, coordination of activities, and providing facilities for comfortable viewing and performing. The most pressing need is the formation of an arts commission…to coordinate events; publish a newsletter, organize arts festivals, and establish a fund drive for a proposed theater.
Newly arrived in 1966, I read the local newspapers and joined the drama group Cask and Mask. City planner Don Miller was a member, so I asked him how one might proceed. He suggested contacting recently elected councilperson Mike Uthe.
In weeks, people were intensely involved in making an arts council happen. Much study, many meetings, and disagreements expressed in shouting voices helped two issues to take shape.  "Is now the right time to create a council?" and "Should it be responsible to the City or the Park District?"
A committee of Jim Crockett, Joan Kinney [Seppala], Don Miller,  Tania Selden, and Charles Speake, proposed studying the issue for several months before suggesting the best form of an arts council.  They wrote a letter to the Livermore Area Park and Recreation District's directors on June 15, 1966.. An attached proposal "was as intricate as a Balkan non-aggression pact," wrote a reporter, "…and the letters from cultural groups left them wheezing…" 
One week later on June 22nd, the decision was made. "If culture is going to flourish in Livermore, it will do so under the Livermore Area Recreation and Park District…"  Between April 17 and June 22, during an unusually creative nine-week period, Livermore citizens brought the Livermore Cultural Arts Council into being. The first meeting was October 10, 1966, with Lois Ellsaesser presiding.
1. What is the purpose of LCAC?
LCAC's monthly meetings provide member organizations an opportunity to network with and support each other and learn from presentations on topics of concern to the Cultural Arts community. It also promotes its member organizations by publicizing member groups' events, as well as advocating for public and private support of the Cultural Arts and Arts Education in the Schools.
2. Who are LCAC's Members?
For a list of our member organizations and links to their websites/Facebook pages, visit our Member Groups page.
3. How Does LCAC promote Cultural Arts and Arts Education in the Schools?
LCAC member groups support each other through networking, resource sharing, and coordination, and in so doing, promote Cultural Arts and Arts Education in the Tri Valley. Follow LCAC on Instagram and Facebook to learn more about its promotional activities and check out the Calendars page of our website.
4. Is LCAC a presenting or producing organization?
Typically, LCAC neither presents Cultural Arts exhibits and performances nor produces them. The member organizations do. Among LCAC's functions is directing the public to the good works of Cultural Arts and Arts Education groups in the area. For six years, LCAC organized Tuesday Tunes, the very popular free summer concert series in front of the Bankhead Theater.
5. What was LCAC's purpose when originally formed over 50 years ago?
In 1966, residents of Livermore and the greater Tri Valley area realized the need to garner public support for the burgeoning arts scene. LCAC was needed to coordinate events, publish a newsletter, organize arts festivals, and establish a fund drive for a proposed theater. For LCAC's history, visit the About Us page on our website.
MEMBERSHIP
6. What is the structure of LCAC and who may join?
LCAC members are either non-profit voting, invited voting, or associate nonvoting. A voting member must be a 501(c)(3) incorporated not for profit organization with a mission focused on the Cultural Arts and/or broader area of Cultural Arts Education; i.e., museums or groups related to preserving our valley's heritage. Invited members include the City of Livermore, the public school district, the local community college, and the performing arts center. Associate members are groups on their way to becoming nonprofit corporations or interested organizations that might benefit from attending LCAC meetings.
7. Who else can attend LCAC meetings?
Representatives of unincorporated not for profit organizations are welcome to attend LCAC meetings and participate in discussions. By requiring the non-profit status for voting members, LCAC encourages these organizations to take the next step to becoming an established group. Interested community members are welcome to attend LCAC meetings. A small portion of meeting time is devoted to announcements by nonmembers.
8. Do member organizations pay dues?
Currently, contributions to LCAC by member organizations are encouraged but not required. 
VOLUNTEER OPPORTUNITIES
9. I am interested in volunteering for a Cultural Arts or Arts Education organization. How do I find a good fit?
Feel free to contact LCAC about volunteer opportunities. We can put you in touch with one or more member groups in need of your passion and skills.
EVENTS – CALENDAR
10. What might I find on LCAC's calendar?
LCAC's calendar is designed to assist member groups avoid scheduling events which conflict with other members' previously scheduled offerings.  It is also intended as a tool for the public to learn about various Cultural Arts events in the area.
11. Where on the website can I find the LCAC's calendar?
The Calendar/Events page of our website is available for viewing by the general public. On the Members' Only page, accessed with a password, member groups will find a calendar to which scheduled events may be added, with instructions on how to add events.
12. Where else can I find out about Cultural Arts offerings in the Livermore region?
On the Calendars page of this website, there are links to the calendar for the Bankhead Theater, eLivermore, and The Independent newspaper.
GRANTS
13. Does LCAC have a list of grants available to not for profit arts and/or education organizations?
The Grants page of this website lists grants available to cultural arts and arts education organizations.
14. Does LCAC make grants?
LCAC is in the process of assessing its ability to continue making micro grants. At present, LCAC is not making grants nor inviting grant applications.
DONATIONS
14. How are individual monetary donations used by LCAC?
LCAC is a paid member of the Chamber of Commerce and the Tri-Valley Nonprofit Alliance, maintains an active newsletter and website with a presence on social media, carries directors and officers insurance, and often responds to the requests for monetary support of various arts education needs.  Donations are essential to these functions.
15. Does LCAC accept in kind donations?
No. However, LCAC will make every effort to match proposed in kind donations to one or more member organizations able to use the goods or services offered4
Elizabeth Trutner
President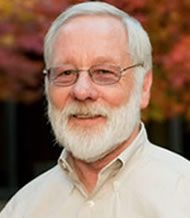 Lynn Seppala
Past President
Follow Us on Facebook & YouTube